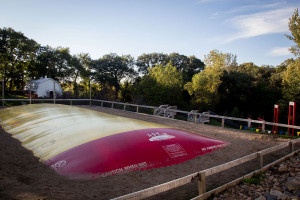 A trip to Deal's Orchard has become an annual fall tradition for many families.  Enjoy hayrides, finding your way through our corn maze, picking a pumpkin from our patch, and hours of fun in our Fall Family Fun Zone, Apple Acres.
APPLE ACRES ADMISSION:
CLOSED FOR THE SEASON
INCLUDED WITH APPLE ACRES ADMISSION: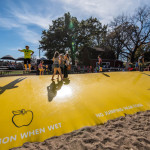 Jumping Pillow
It's big, it's bouncy, and it's fun.  So fun that parents will want a turn too (and go ahead- as long as you remove your shoes).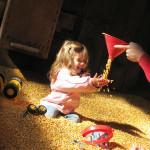 Corn Pool
Think "giant sand box", but with corn kernels.  Kids have a lot of fun playing in our 200 bushels of corn.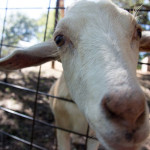 Goat Run
Buy some food to feed the goats, or just watch them traverse the elevated platforms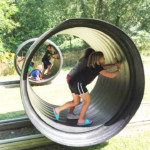 Human Hamster Wheels
Ever wonder what it feels like to be a hamster in a wheel? Now you can find out while racing a friend!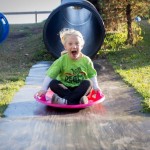 Giant Slides
Yep.  GIANT.  SLIDES.  Enough said.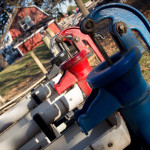 Duck Races
Use a water pump to propel your duck to the finish line the fastest.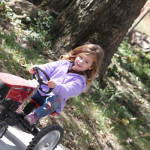 Pedal Tractors
Pedal around our outdoor track on a kid sized tractor.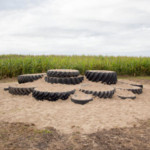 Tire Hill
Climb, race, and run to the top.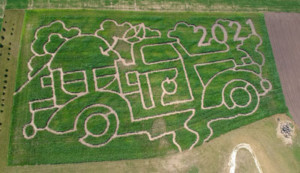 Corn Maze
Have an a-MAZE-ingly good time! Our 3+ acre corn maze features a new theme every year.
Open daily in the fall from 10:00 – 6:00 OR book a maze party after dark (weather permitting)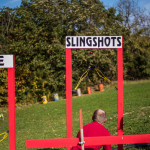 Apple Slingshots
How good is your aim?  Do you think you can hit our targets? [$]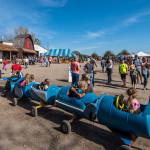 Kiddie Train
Hop aboard for a ride around our grounds [$1]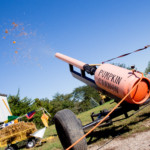 Pumpkin Cannon
You've never seen anything like this before!! [$]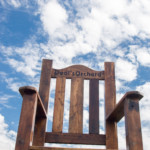 Fun Photo Opps
Come back every year for a pic in the same location and watch your family grow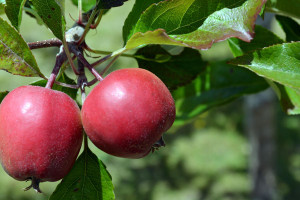 **U-Pick is CLOSED for the season.  We have pre-picked apples in the barn through Christmas.**
Want to spend some time in the orchard and see exactly where your apples come from?  Then come on out and have some fun picking them yourself.  We have 6 varieties of apples available for you to pick right off the tree.  Just make sure to visit us before we get them all picked!
Our U-pick apples are typically ready mid-September. We have Jonathan, Red Delicious, Yellow Delicious, Haralson, Cortland, and Chieftan trees available for you to pick. The apples are ready at different times in the season, so you may want to call ahead to ask if they're ripe.

On the weekends we offer free hay rides throughout the day.  Get a full tour of Deal's Orchard; see the Christmas tree farm, learn about our different varieties of apples and see our pumpkin patch all while riding on a tractor drawn hay ride.