Generations of Experience
Deal's Orchard is a family owned and operated farm that began in 1917 when Frank Deal moved his family from Illinois and purchased the land that the orchard now occupies. For the past 100+ years, five generations of the Deal family have endeavored to turn Frank's hobby of growing apples into a thriving business.
Throughout the past century the Deals have grown and diversified the farming operation through the addition of fresh produce such as sweetcorn, tomatoes, and pumpkins as well as agri-entertainment activities that include a corn maze, jumping pillow, u-cut Christmas trees, and pick your own apples. But the core of the business has always focused on the apples and the products created from them- fresh cider, apple pies, cider donuts, and hard cider.
Deal's Orchard was built on hard work, perseverance, and relationships with our customers; values the Deals still hold 100 years later. The Deal family is proud of what we grow and the experience we are able to offer people who visit our orchard. We look forward to sharing our farm with you.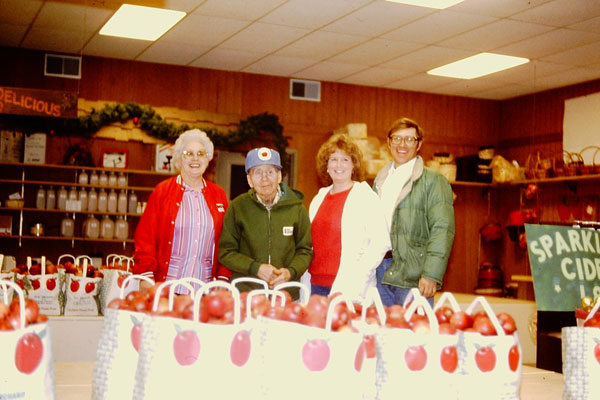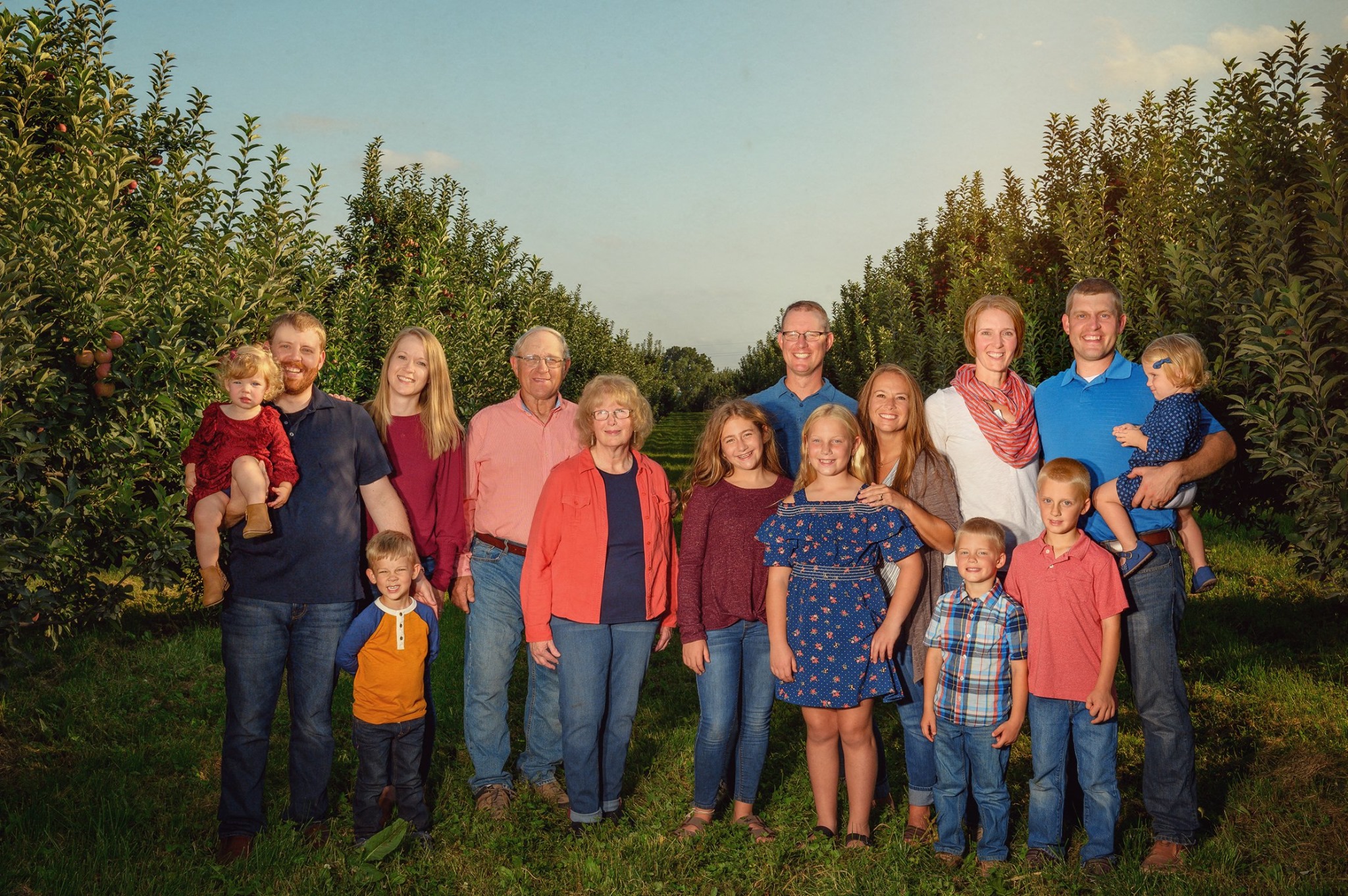 Our History
Deal's Orchard was started by Frank Deal as a part-time hobby in 1917. When Frank moved from Illinois he and his sons Forrest and Lynn planted 16 acres in apple trees, adding to a small orchard that was already on the homestead. In the late 1950's, Lynn left the partnership to pursue other farming interests. Frank remained in the partnership until the mid-1960's, when Forrest and his wife, Edna, took over the business.
Jerald Deal, the only son of Forrest and Edna, joined in partnership with his father in 1974. Jerald is a 1973 graduate of Iowa State University, but learned most of what he knows about growing apples from his dad and grandpa. Cindy Deal, Jerald's wife, joined the family business in 1976.
Today, Jerald and Cindy still own the family operation and their sons Benji and Chris are now actively involved as well. Under the direction of Jerald and Cindy, Deal's Orchard has grown from a fruit farm into a fall destination, hosting thousands of visitors each year
In the fall you'll see our family helping in all aspects of the farm operation. From giving tours to working admissions to pressing cider, we are truly a family owned and operated business. Each time you purchase our produce, visit our orchard, or tell a friend about your experience you help our family do what we love and for that we are genuinely grateful.
Through The Years
Deal's Orchard has experienced it's share of weather events. The 1940 Armistice Day freeze completely wiped out most of our orchard with only a few trees surviving the freeze. Lynn and Forrest pulled out the dead trees with horses and replanted.
In 1989 we experienced our first derecho where high winds blew off most of our crop. We hoped to never experience one again, but we weathered our second derecho in 2020 and again lost most of our apples.
Wind, drought, frost, and hail… we don't rest easy until the apples are all picked and tucked safely into the cooler.