The best time to tour the orchard is during peak harvest season in September and October. The content portion of each tour lasts approximately 45 minutes and we have four different options to choose from. To book your school tour please fill out our online form. School tour dates fill up quickly and are not available on weekends.
Deal's Orchard regularly hosts large groups, family reunions, bus tours, and corporate events. In the fall groups enjoy time in Apple Acres, going on a hayride, live music (select weekends) and time around our firepit. Our indoor porch is available year-round. Contact us at events@dealsorchard.com for pricing and availability.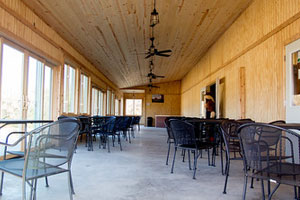 Our indoor porch seats 60 and is available to rent for $200 for 3 hours.
(If rental is during our business hours, the bathrooms in the space may be used by Deal's Orchard customers. The rental fee is only for the room; additional activities or food are not included. The room is not available for rent the 1st, 2nd, or 3rd weekends in October.)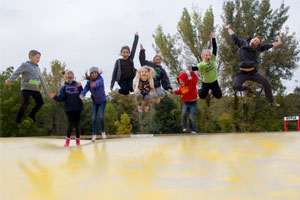 -Reserved outdoor table on the house lawn ($25)
-Birthday child receives free Apple Acres admission.
-Apple Acres admission: $11 kids, $9 adults. All guests must have a paid wristband to enter Apple Acres.
NO parties Fall Festival Weekend (2nd full weekend in October)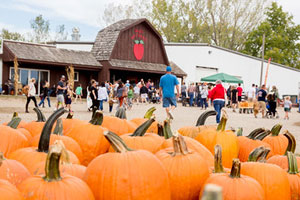 We welcome large groups and corporate events. We are happy to work with you to plan a visit that meets your group's needs and budget.
Contact events@dealsorchard.com for pricing and availability.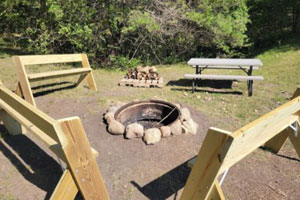 $30 for up to 3 hours.
We provide firewood and benches. You provide food & roasting sticks.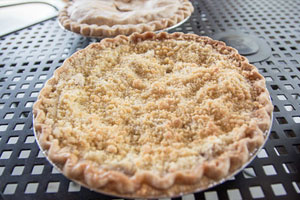 We provide a step-on tour guide for a 15 minute "road trip" followed by a short tour inside our facility. We end the tour with homemade apple pie or apple dumplings with ice cream on our covered porch.
$9.00 / person
If you are interested in planning a tour that includes other attractions in our area, our local chamber will be happy coordinate that with you.
Book a party after hours and navigate our maze by flashlight.
$7.00 / person
After hours maze ONLY. Does not include other Apple Acres activities.